Meet The Female Contestants Of Gulder Ultimate Search Season 12
The 16 contestants who will be competing in the 2021 Gulder Ultimate Search tagged 'The Age of Craftmanship' were unveiled on Sunday, September 26.
The contestants, who were picked from 20 finalists, comprised four ladies and 12 men.
The organisers of the show also opted for a twist that will see two of the remaining four contestants voted by the audience to participate as wildcards.
Two more contestants will join when their fates are decided by viewers who have 24 hours to vote in two more contestants among the remaining four finalists.
According to Gideon Okeke, the show host, two of the four contestants, who didn't make it to the jungle on the first day will be given a chance as wildcards as the show progresses.
GUS 12 will air on Africa Magic Showcase (DStv channel 151), Africa Magic Urban (DStv channel 153), and Africa Magic Family (DStv channel 154 & GOtv channel 2) on Saturdays and Sundays from 8 pm till 9 pm, from October 16, 2021.
Here are the four ladies who will be participating in the competition.
1. Chidimma Veronica Okeibe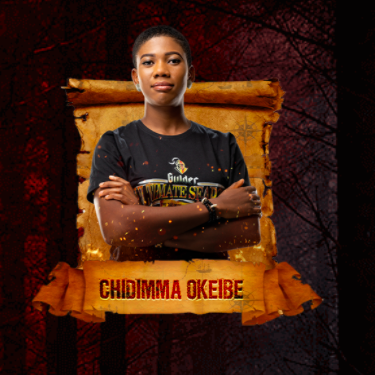 Age: 29 years
State of Origin: Imo
Hobbies: Swimming and Adventure.
Chidimma is a Human Resources Manager and a project assistant who also functions as a digital marketer. She has a passion to teach the younger generation how to make the right career choice. She believes every woman should be empowered in today's world and supports girl-child education.
Having participated in Students politics at the University of Nigeria, Nsukka, Chidimma believes she has the leadership qualities to win the ultimate prize.
2. Omokhafe Racheal Bello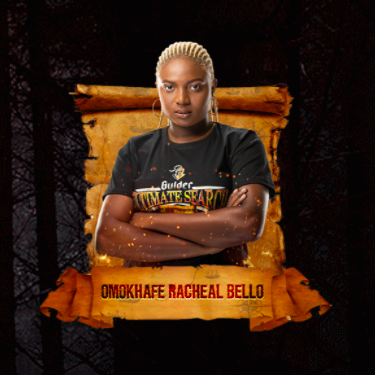 Age: 34 years
State of Origin: Edo
Hobbies: Travelling, Swimming, Cooking, and Singing.
Omokhafe is a realtor and entrepreneur who also owns her own soap brand.
She is a microbiology graduate from Ahmadu Bello University and owns a soap brand.
She hopes to establish her cosmetic business and poultry farm if she emerges as the Ultimate Woman.
3. Esitima Francis Edem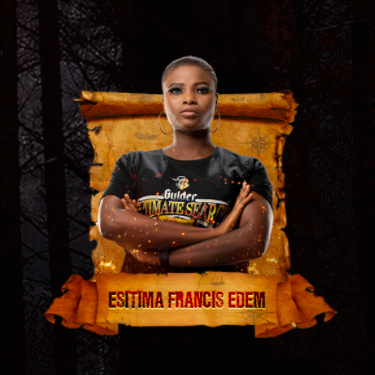 Age: 24 years
State of Origin: Kwara
Hobbies: Cooking, Swimming, and Working out.
Esitima is a graduate of accounting from the University of Port Harcourt. She runs an NGO which takes care of the needy by providing their basic needs (clothes, food, etc). She thinks she has all it takes to beat the world and come out tops.
The aspiring model hopes to become the first female winner of Gulder Ultimate Search.
4. Jennifer Goodness Okorie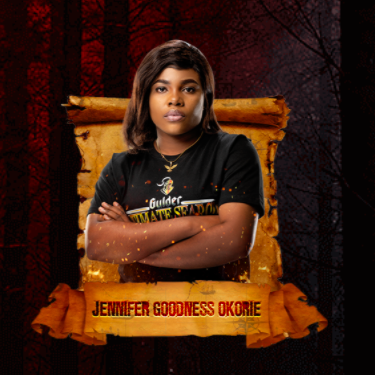 Age: 22 years
State of Origin: Abia
Hobbies: Singing, Dancing, and Sports.
Jennifer is a student of philosophy at Delta State University who runs a small fashion business. She is an athlete and loves listening to different genres of music. She swims to relax and plans to be a broadcaster at graduation.
In its 11-season run, no lady has won the reality show, but the 22-year-old athlete wants to be the first Ultimate Woman.