Dancer, Kaffy is currently in a thankful mood after her husband, Papii J survived a ghastly car accident.
According to a source Kaffy spoke to, the car crash occurred along the Lekki-Epe expressway early Sunday morning.
She said: 'my husband was involved in a car accident, a very ghastly one. His car somersaulted many times. If you see the pictures, they are very very terrible, you will not believe anyone can survive it'.
'He was asleep when it happened because his driver was the one driving. When the car tumbled and stopped, it landed upside down so he had to remove his seat belt and push out a door to get out, he helped the driver out and before he knew it, area boys gather at the scene, stole his phones and other things. He eventually got help and I'm just glad he's ok'.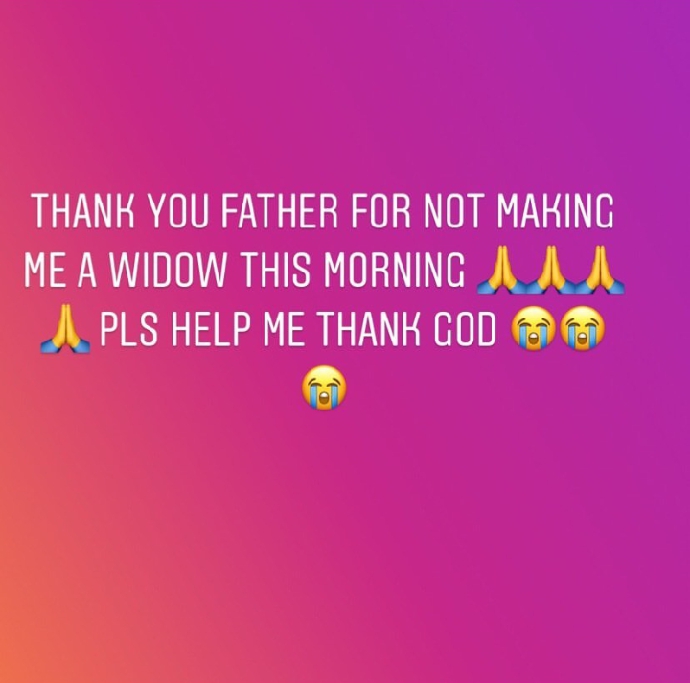 She also shared a video from the scene of the accident.