7 Things To Know About Nomthi, Pastor Odukoya's Late Wife
Nomthi, wife of Pastor Taiwo Odukoya, the Senior Pastor of Fountain of Life Church has died after a battle with cancer.
The news of her death was made public by the church and her husband on Tuesday, November 9.
"With deep regret and gratitude to God, I have to announce the passing of my wife, Pastor Nomthi Odukoya," Pastor Odukoya said in a statement on his Instagram page.
"She battled cancer for the better part of 2 years, she stood on the Word of God, and she fought.
"We loved her with all our heart, but who are we to fight with the will of God.
"The truth is, at one point in our lives, we all will have to say goodbye. So for now, till we meet again in glory, Goodbye Pastor Nomthi."
Nomthi Odukoya was an educationist, life coach, writer, and senior pastor at the Fountain of Life Church until her death.
1. She was born Rosemary Simangele Zulu on May 30, 1974 in South Africa where she hails from.
2. Nomthi had her primary education in South Africa and was a student of Natal College of Education between 1996 and 1999.
3. She also holds a Master's degree from the University of Liverpool.
4. Nomthi was the Chairperson, Fountain Initiative for Social Development (FISD) and Chairman, Funda Wazi Foundation.
5. She met Pastor Taiwo Odukoya when he came to minister at Triumphant Church International, London, where she worshipped. She revealed that she did not have her eyes on him, because like every other minister that had come before him, she saw him as a man of God and found his message amazing and absorbing, which made her buy one of his books, titled Home Affairs. The late Pastor revealed that after the conference, her pastor told her someone was interested in her, but she declined because she was seeing someone then; however, the relationship eventually did not work out; She told her pastor but not immediately. Nomthi would later meet Pastor Taiwo Odukoya when he had a stopover in London, and the rest they say is history.
6. In January 2010, she got married to Pastor Taiwo Odukoya at the Civic Centre in Lagos. His son, Jimi was the best man while his daughters were the bridesmaids.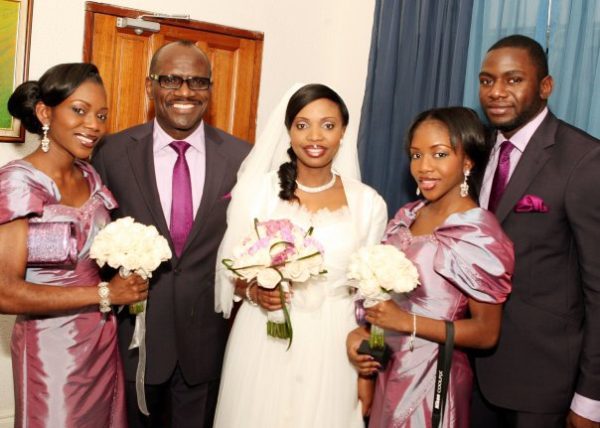 7. They are blessed with two boys, Timileyin and Jomiloju.