11 Facts About the Beautiful Wife Of Paul 'Psquare' Okoye, Anita As She Turns A Year Older
Anita Okoye is better known as the wife of Paul, one of Nigeria's singing sensations and one half of the P-Square fame.
But the beautiful lawyer, social activist, and entrepreneur is also in her own right a woman of substance and accomplishments.
Here are 11 things you should know about her as she turns a year older.
1. Anita Isama Okoye was born on November 8, 1988.
2. She is an indigene of Anambra State.
3. She studied Law at the University of Abuja and has a Masters in Oil and Gas from the University of Dundee, Scotland.
4. She spent eight years in the Oil and Gas industry before she quit her job as a Strategic Business Developer in 2016 to become an entrepreneur.
5. She is the co-founder of the Cashew Apple Project (CAP), a project which is focused on contributing to the change of the world's perception of Africa. She has used this podium to contribute positively to the African narrative.
6. She is an author and writer of a  children's book called ABC's of Africa. It was inspired by her love for the wealth of Africa as part of her contribution to the CAP project.
7. She is the founder of Tannkco, a children's fashion store at Lekki. It was officially launched in October 2019.
8. She is also the co-founder of Little Luxe, a lifestyle furniture company for children.
9. She met Paul Okoye of the P-square group when she was 16 years at the University of Abuja.
10. They started dating when she was 18 and got married in 2014.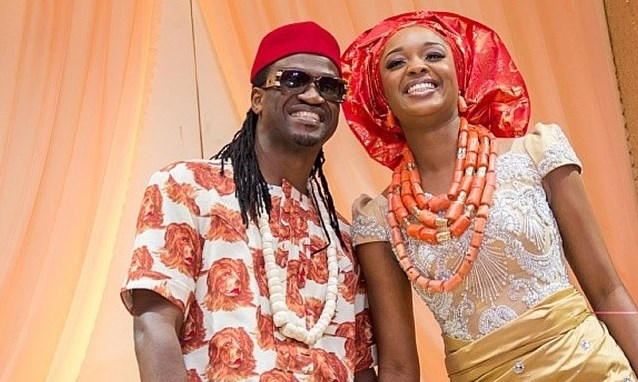 11. They are blessed with three children, a boy, Andre born in 2013, and a set of twins, Nathan and Nadia born in 2017.