#NoBraDay: 3 Reasons Every Woman Should Celebrate This Unique Day
No Bra Day is growing in popularity each passing year, even though it sounds controversial to some people, it is here to stay.
The unique day is celebrated on the 13th  of October every year just to commemorate breast cancer awareness month.
The movement started in 2011 and largely takes place on social media, where women use the hashtag #nobraday.
ALSO READ: It's Breast Cancer Awareness Month! Here's Everything You Should Know About The Disease
The aim is to encourage women to go without their bra to raise awareness, to carry out self-examinations, screenings, and make sure they know the signs of breast cancer.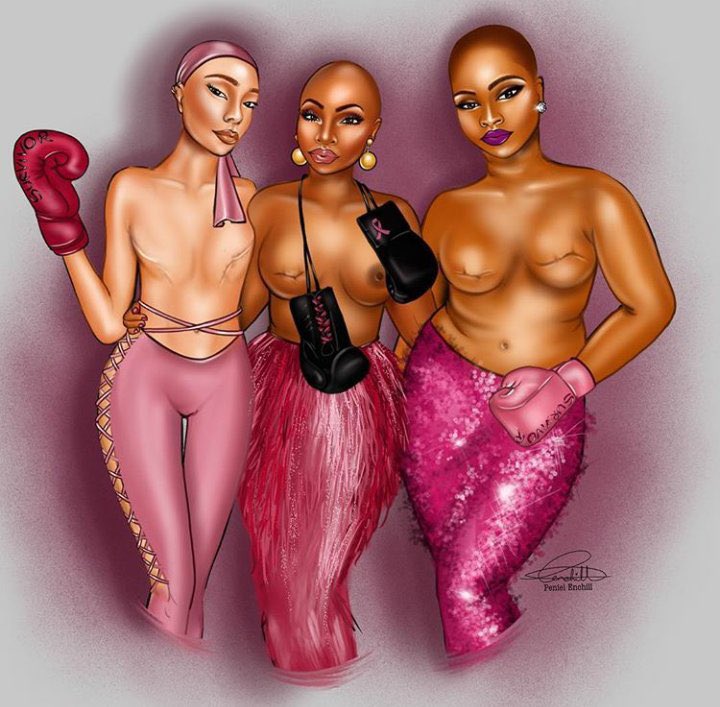 Every year hundreds of new cases of breast cancer occur with the majority of these cases been invasive forms of breast cancer.
The theme of this year's breast cancer awareness is #feeltheboobs.
Here are 3 Reasons why every lady should celebrate this unique day.
1. To create awareness for the dreaded terminal disease called breast cancer.
2. 13th of October is set aside for women to go for breast examinations as early detection can save a life.
3. Women who have been through a battle with breast cancer often have to wear a prosthesis to hide the fact that they've had a breast or breasts removed, and are unable to go without a bra as a result. Spending the day without a bra encourages these women to fight breast cancer.