Are you a writer or blogger? Email info@fabwoman.ng to share your content with over 200,000 FabWoman readers
Academy of Motion Picture Arts and Sciences also known as the Oscars has disqualified Genevieve Nnaji's directorial debut movie 'LionHeart'.
Lionheart which was Nigeria's first-ever submission for Best International Feature at the Oscars was disqualified on Monday, November 4 for having too much dialogue in English.
"Lionheart," which tells the story of a woman trying to keep her father's struggling company afloat in a male-dominated environment, is partially in the Igbo language but most of it is in English.
Genevieve Nnaji's 'Lionheart' Becomes First Nigerian Movie To Make Oscars Entry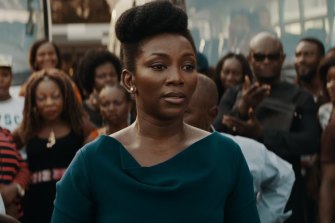 According to the Academy, the film violates an important requirement — entries in this category must have "a predominantly non-English dialogue track."
The disqualification came after the Academy's International Feature Film Award Executive Committee recently viewed the movie and determined that it does not qualify in this category, formerly known as Best Foreign Language Film.
Genevieve has however reacted to the news with a series of tweets.
Lionheart's elimination from the Oscar race has reduced the number of films competing for the award to 92 entries and the number of female directors to 28.