As an alternative to banana bread, make the most of your ripe bananas with this yummy banana yoghurt cake recipe. Bananas and yoghurt are two healthy foods that are perfect for a snack when combined.
1/2 cup/ butter (room temperature, plus more for greasing tin)
1/2 cup/ caster (superfine) sugar
2 eggs (room temperature)
1 teaspoon vanilla extract
2 bananas (very ripe, mashed)
200 grams yoghurt (sweetened, plain)
200 grams flour (all-purpose)
1 1/2 teaspoon baking powder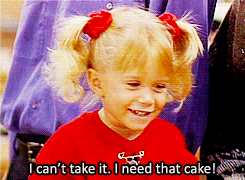 Gather the ingredients.
Preheat the oven to 350 F (180 C). Grease an 8- by 4-inch loaf pan with a little butter. Set aside.
In a mixing bowl, beat the butter and sugar with an electric mixer until pale and fluffy. Add eggs one at time beating well after each addition.
Use a metal spoon to fold in the mashed bananas and yogurt.
Sift together the flour and baking powder, then fold gently into the banana/yogurt mixture until just combined. Don't over mix.
Spoon the mixture into the greased pan and bake for 50 to 60 minutes or until a skewer inserted into the middle of the cake comes out clean.
Remove cake from the oven and allow it to stand for 5 minutes in the pan. Then gently turn the cake out of the tin and cool on a wire rack.
Serve and enjoy!
Watch this video tutorial from for more